 Let's get pumping!
Which Lilies are perfect for you? Start here!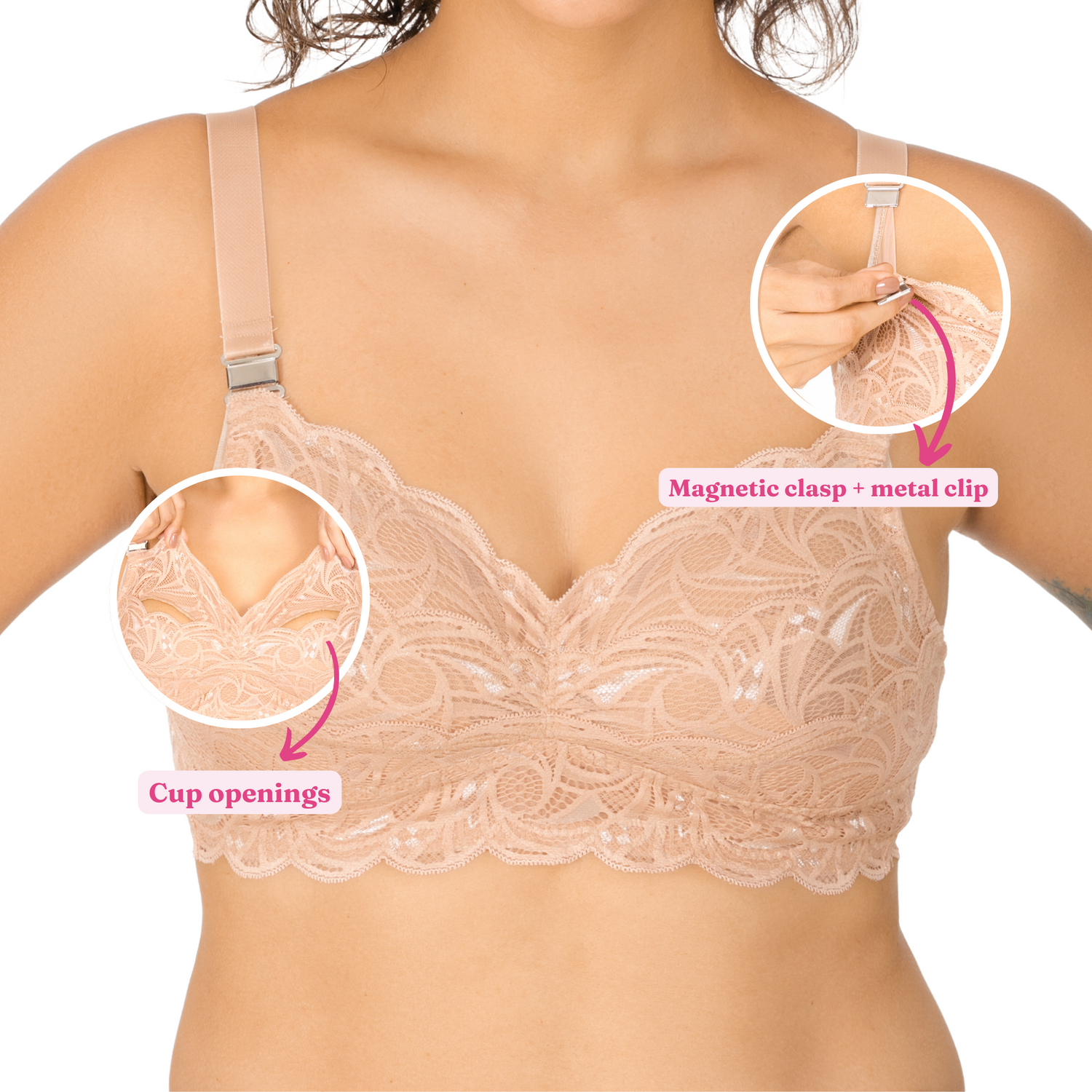 Comfort made possible for all your nurturing MOMents.
Feel secure and confident as you care for your little ones.
Snap on, momma!
SHOP NURSING BRA Shop Our Period Essentials
Our Relief Lilies include other menstrual health products like washable menstrual pads, and organic pads and tampons.

Supplement to your period kit
I have used washable menstrual pads for 5+ years now, and don't use disposables unless it is necessary/more practical, like travel or maybe emergencies; or for guests who might need. So I like to have a stock of disposable pads at home. I like these particular ones for the peace of mind; I'm pretty conscious of plastic waste, so I like that this biodegradable option is available.
• Anonymous

Great customer service
For customer service alone, I'd give 5 stars. Ordered the wrong size, emailed them about it and they were quick to respond and send me the right size. Construction of the underwear looks pretty good, fit is perfect.
I do not regret deciding to order leak proof underwear locally instead of getting them abroad.
• Mary Ann Ong

Worth the wait.
Love the color and the fabric. Feels more comfortable as compared to other branded nursing bras. 👍👍👍
• Alan Tan

Love it!
I've been looking high and low for a period underwear option. While I don't plan to stop using pads, I do want the assurance that I won't experience leaks especially during heavy days or at night. I'm glad I found the Relief lilies! The fabric is comfortable and the design allows me to pair it with my pads. Thanks so much for this well-thought-out product!
• Anonymous

A must during red days
I have turned to use menstrual cup now and I don't want to use disposable pads anymore as backups.
The pads and the panties are very comfortable to wear! I love that there are variations in sizes. I used to get rashes whenever I use disposable pads. These products let me go about my day without having rashes. Also I don't have to worry about stains directly on my undies while using MC because I'm using these pads and panties as back up. I haven't tried using them stand alone during my heavy days. I'm not confident enough to try. But keribels lang during light days. Very easy to wash too. I love the smell of the cleaning wash. :)
• Aiel Juntereal